Stainless Headers Mfg, Inc. -
Welding Accessories and Consumables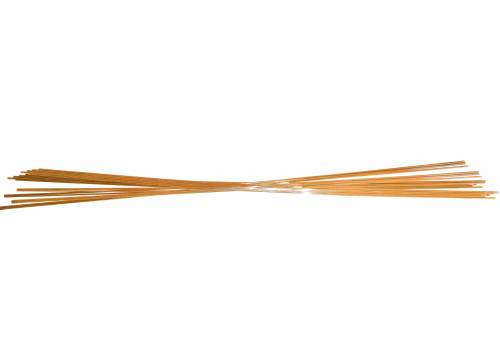 Elevate your TIG welding projects with our premium TIG welding accessories and consumables. Discover a wide range of top-quality products, including TIG filler rods, TIG torches, gas lenses, tungsten electrodes, and more. Enhance precision, durability, and weld aesthetics. Shop now and take your TIG welding to the next level!
Select a Sub-Category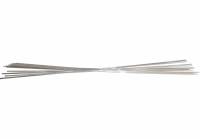 Elevate your welding projects with our top-grade TIG rod and welding wire. Discover a diverse selection of premium stainless steel, carbon steel, and specialty alloy options. Achieve precise and...
More Details »
---
More About
Welding Accessories and Consumables
Discover a diverse selection of TIG welding essentials that are designed to enhance your welding experience and elevate the results of your work. Our extensive range includes: TIG Filler Rods: Choose from a variety of premium TIG filler rods in different materials, such as stainless steel, carbon steel, and low-alloy steel. These filler rods are precision-engineered to provide clean, precise welds with minimal spatter and excellent mechanical properties. TIG Torches and Parts: Find high-performance TIG torches and torch parts to ensure optimal arc control and weld bead aesthetics. Our TIG torches are designed for comfort and ease of use, allowing you to achieve consistent welds with precision. Tungsten Electrodes: Select from a range of tungsten electrodes with varying compositions and diameters to suit different TIG welding applications. These electrodes offer excellent arc stability and are ideal for welding a variety of metals. Gas Lenses and Cups: Improve gas coverage and shield your weld from impurities with our top-quality gas lenses and cups. These accessories help create a clean welding environment for superior weld quality. Back Caps and Collets: Explore a variety of back caps and collets that ensure secure tungsten electrode positioning and improve overall welding efficiency. Consumables and Spare Parts: Stock up on essential consumables and spare parts, including ceramic cups, collets, collet bodies, and more, to keep your TIG torch running smoothly. Experience the convenience of finding all your TIG welding accessories and consumables in one place. Our products are sourced from reputable manufacturers, ensuring premium quality and reliable performance in every welding project. Upgrade your TIG welding capabilities today with our top-grade accessories and consumables. Shop now and take advantage of the precision, durability, and weld aesthetics that professionals trust for exceptional results. Whether you're working on automotive, aerospace, fabrication, or artistic projects, our TIG welding accessories and consumables will exceed your expectations.